The Wichita Business Journal held it's annual banquet to honor those businesses selected as the Best Places to Work in Wichita for 2016.  Forty-five companies were recognized for their efforts in creating employee-friendly environments.  The staff at OBS could not have been prouder than to see Brooke and Branda accept the first-place award for the 2016 Best Place to Work in Wichita for businesses with 25-100 employees.  The award was based on staff nominations and job satisfaction surveys.  What an honor!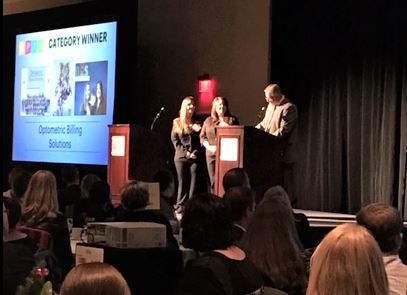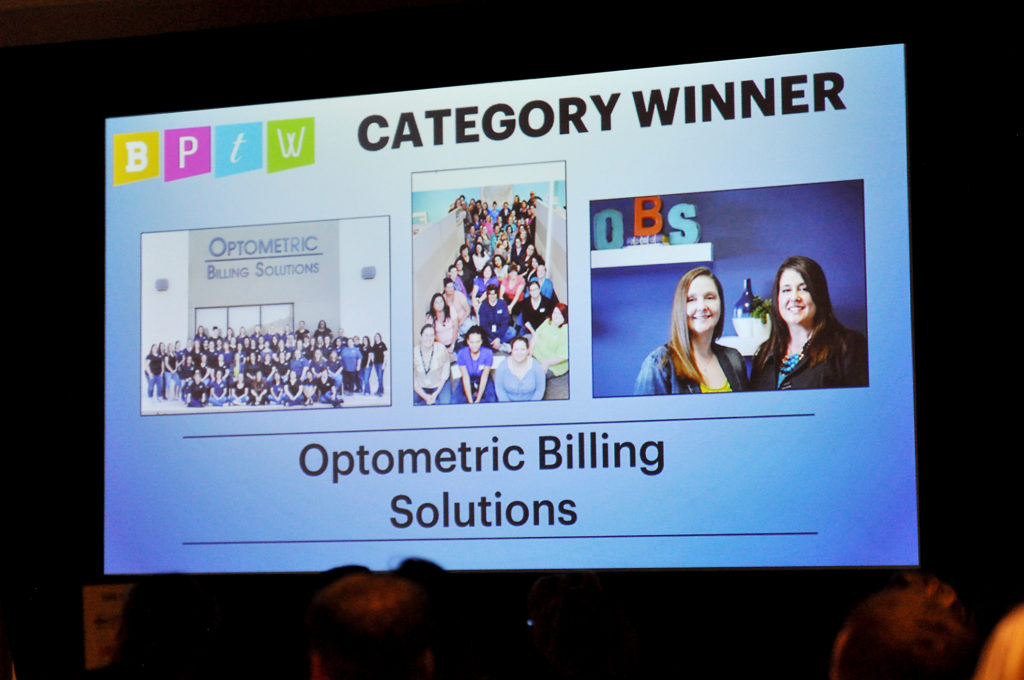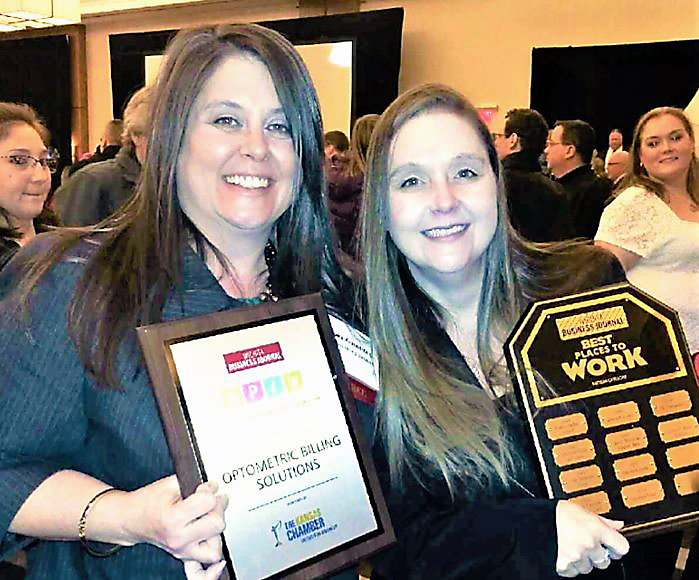 Thirty staff members attended the banquet, and needless to say, we were the proudest and loudest group there!  When we returned to the office, the entire staff was waiting with champagne to toast two wonderful bosses who continue to guide and inspire us.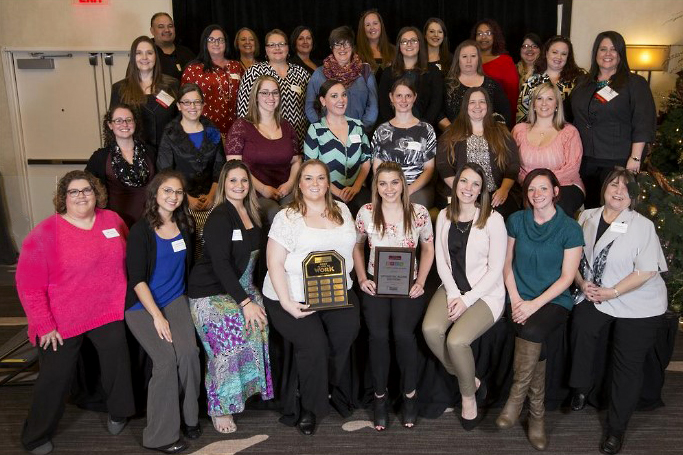 However, Brooke and Branda would be the first to tell you that this company is a great place to work because of our staff!  We share the common goal of doing the best job we can for our clinics and doctors.  We love what we do, and it shows in our dedication to quality!   But we do have to admit that it was nice to have the business community in Wichita recognize what a great company OBS is!