EyeMed Requiring EFT Payments to Avoid 5% Penalty
2.6.17  We have just learned that if providers are not signed up to receive EFT payments (electronic funds transfer vs paper checks) by 2/28/17, then EyeMed will start deducting a 5% administrative charge from your payments.  We are auditing our clinics now to see who receives paper checks, but if you know that your clinic is still paper, please contact your coordinator ASAP if you want OBS to move you over to direct deposit to avoid the penalty.
EyeMed is Struggling as They Change Plan Types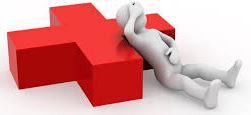 As many of you are aware, EyeMed is gradually changing all of their plans over to a new model they call Migrated Plans, which do not require prior authorizations.  Unfortunately, EyeMed is struggling with the billing side of this transition.  We wanted to update you on the most current issues since you may see delays in some of your EyeMed claims:
Some remits for migrated plans don't show up on their website for several weeks.  Our offices are receiving payments, but we don't get EOBs in a timely manner.  This means that our clinics financial reports may be off until we can get the delayed EOBs and post them in your software.
In other instances, the remits appear to be uploaded to the EyeMed website, but we can't access them, sometimes for as much as a week.
Payments have not been generated for claims with dates of service 11/18/16 and 11/19/16. EyeMed is aware that this is a glitch in their system but are unable to give us an ETA on when they expect the problem to be resolved and these back claims to process.
Some EOBs for migrated plans do not match the check amount.  However, if we go online to their website we are usually able to get the correct amounts to post.
Still other payments don't match because of what appears to be chargebacks that aren't showing up anywhere, and EyeMed reps can't tell us if there actually were chargebacks or what patient(s) may have been involved.  We are posting what we can on these EOBs and marking these remits to come back to once EyeMed is able to resolve the problem and give us corrected EOBs.
Claims for patients with AT&T don't show up with any patient name.  We have to call EyeMed to see if they can locate for whom the payment was made.
EyeMed is aware of these issues, and they have assured us that they are working to correct the problems.
…..
Go Red!  Go Team Puga!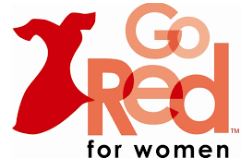 2.3.16   For the third year, OBS celebrated our annual Go Red day to help fight women's heart disease in honor of our very own Brittany, aka "Puga."  Brittany has been courageously battling heart disease since she was a teenager and is currently a spokesperson for the American Heart Association.  We celebrated with a heart-healthy staff luncheon and raffle with all proceeds going to the American Heart Association, raising over $1200! Go Team Puga!