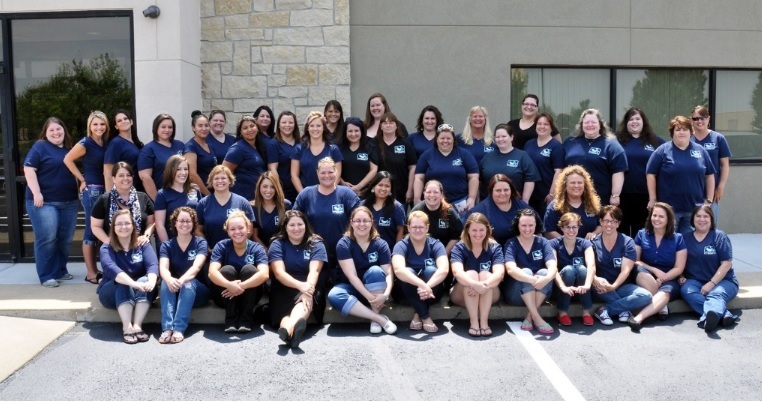 The move is over and we are in our new home at 10501 W. Hampton Lakes, Maize, KS 67101.  For those of you who don't know, Maize is a suburb on the northwestern edge of Wichita.
We took a picture of our staff to commemorate the move and thought we'd share the picture with you.  We could no be more proud of our dedicated team of billers!  Over a third of our staff have received their medical coding and billing certification, and each biller is committed to collecting every penny of insurance monies due to our clinics.
Maybe it's because we're in the Heartland where a strong work ethic and personal integrity are so highly valued, but we know we couldn't find a more qualified or hard-working staff.  OBS has enjoyed tremendous success since our beginnings in 2005, and we owe it all to this fantastic team!