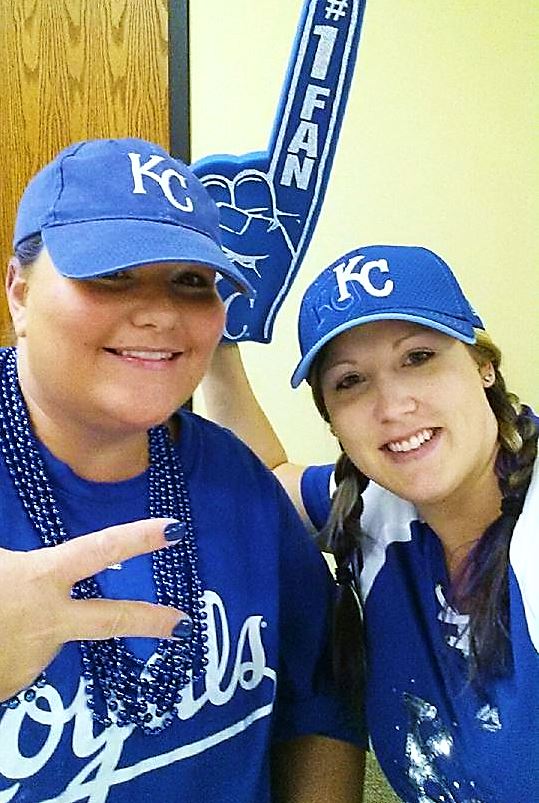 KC Royals are 2015 World Series Champions!
11.3.15   In celebration of the Kansas City Royals winning the 2015 World Series, OBS hosted a Royals Spirit Day with lunch for the staff, complete with grilled hot dogs, hamburgers, chips, and slushies.  We even roasted marshmallows over bunson burners and made S'mores for dessert! We couldn't be in Kansas City for the big parade today, but we had our own party right here! Everyone wore their favorite Royals gear and we had a "fan"-tastic time!
Congratulations to the 2015 World Champions, and thank you to Branda, Bob, and Kathie for a great lunch!
WAY TO GO, ROYALS!!
———————————————-
OBS HALLOWEEN PARTY WAS A HUGE SUCCESS!
10.28.15   The annual OBS Halloween party was a huge success, just ask our kiddos!   Everyone dressed up in great costumes, and after dinner the children had a wonderful surprise–an after dark Halloween Hunt by flashlight for glow-in-the-dark skull eggs!  The OBS staff loves getting together with all our families, and Halloween is one of favorite holidays–you can tell from the pictures below!